Hoo Hoo, Peekaboo: a children's picture book
I am very excited to announce this publication news – my Tawny Frogmouth story is coming to life with Dragonfly Publishing!
https://www.dragonflypublishing.com.au/full-contract-books?pgid=l0t2cqbs-d7448d0d-67ce-4a85-90c6-47627e5bca94
The Ampersand
I have a short story featured in The Ampersand, a new magazine for Australian writers. The first edition of The Ampersand lands on 1st April, in hardcopy and online. More details coming soon!
Over the last year, I've been working hard on my short story writing skills. I've experimented with flash fiction (stories less than 500 words), some micro fiction (less than 100 words) and sought fame and glory through various writing competitions. I haven't won any prizes (yet) but one thing's for sure, the more you write, the better you get.
One of my big literary inspirations is Ray Bradbury. He is, of course, famous for his science fiction stories that explored the ways in which technology impacted human lives and behaviours. He was also prolific in his output and encouraged young writers to write one short story per week. After a year, you'll have 52 short stories and they won't all be good, but some of them will be.
You may see shades of Bradbury in my story that is being published in the first edition of The Ampersand. It is set in the near future and there's an android main character. If you want to know more, you'll have to wait until 1st April.
The Existential Pencil and other short stories (eBook)
Like the pencil in the title, this collection of short stories draws on the existential, the absurd and the comical. These short stories range from ever-so-succinct micro fiction and fast-paced flash fiction to more thoughtful stories. This book is perfect for a quick read and a long think.
Stories for children: The Pirate and the Mermaid
I wrote this story last year and I thought it had an intriguing plot but it was too long to be a picture book and too short to be a chapter book. After sitting on it for some time I decided to self publish it as an eBook. It's perfect for children who can read independently but also not too long to be read together with younger children. After writing The Pirate and the Mermaid, I wrote a few more in a similar style, so when I have enough I plan to publish them together as an illustrated hardcopy book. For now, you purchase The Pirate and the Mermaid on Amazon.
KSP Writers' Centre presents Just a Voice and other stories: Spooky Stories Competition 2021 Anthology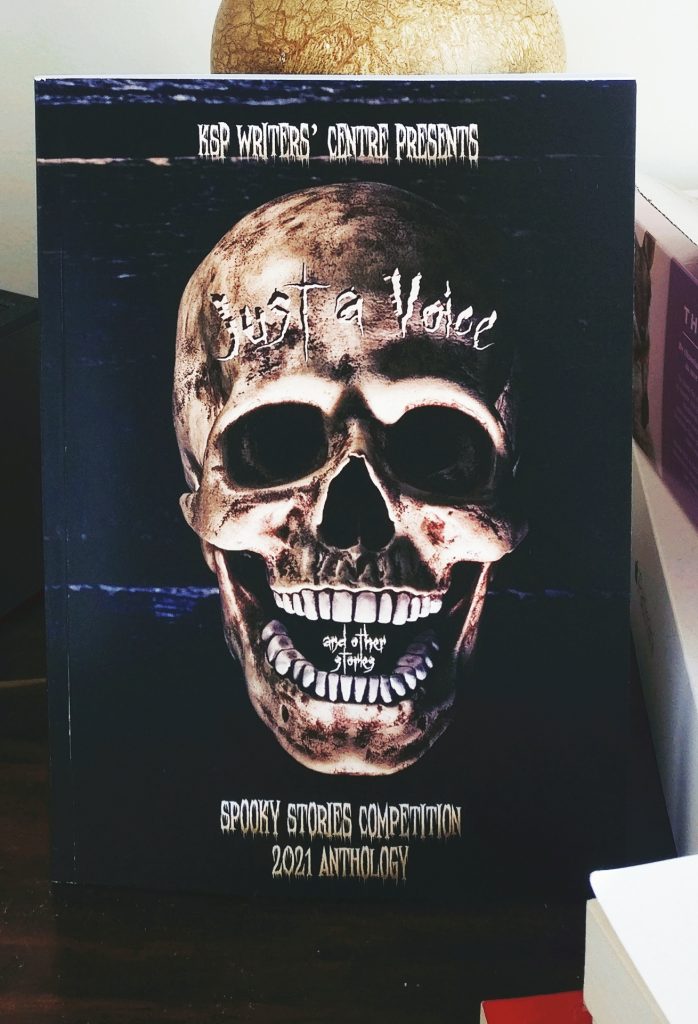 It started off as a few ink and wash drawings for the Inktober challenge on Instagram, then one thing led to another and before you could say 'boo!', I had written a ghost story involving a famous Victorian scientist, his sister and a new specimen of Venus fly-trap.
'The matter of the diet of insectivorous plants from equatorial Africa' was quite fun and spooky (I thought) but what to do with it? Then the Katherine Susannah Pritchard Writers' Centre announced that they were taking submissions for their annual Spooky Stories competition. After more editing and revising, off went my entry and I then forgot about it, until I found out that I had been shortlisted for the adult/open category.
The shortlisted authors' stories are compiled in an anthology that you can buy from the KSP Writers' Centre. Please note that it was a small print run and so you may have to contact them directly if you can't find it on their online store.